At this point Henry really wanted to ride Spaceship Earth, one of his favorite rides. So we headed over. The line was quite long, but we hopped in and waited about 30 minutes.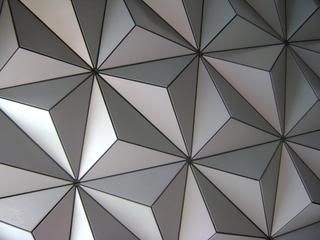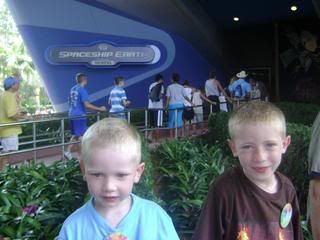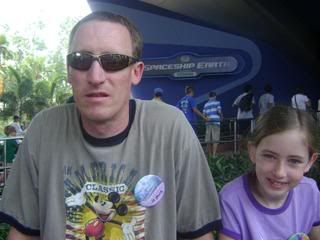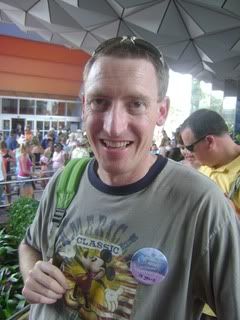 Notice Troy's Anniversary button. We were celebrating the 14th anniversary of our 1st date! Pretty much all we did was wear the cute buttons for a day.
After the Spaceship Earth ride we stopped by Club Cool for some liquid refreshment and then headed over to the UK for a Kim Possible Mission. By this time it was quite hot, and though the kids had a fun time doing the Kim Possible Mission, I think it would have been more enjoyable if it was cooler. It was nice to spend some extra time in the UK and explore some of the nooks and crannies we'd never noticed before.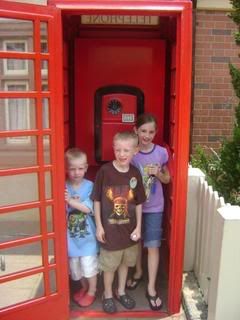 After finishing the Kim Possible mission, I checked my messages and our room was ready! So we headed towards the International Gateway to check out Room 1544 at the Beach Club Resort. On our way out we saw this lovely lady.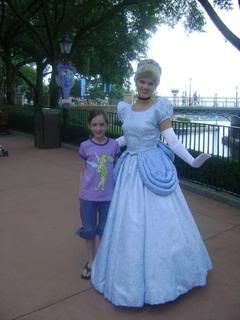 It was pretty obvious she was in training. There were a couple of people with clipboards writing stuff about her interaction, and she seemed almost too sugary sweet. The boys didn't really want anything to do with her. Henry didn't come anywhere close, and here is what JJ did.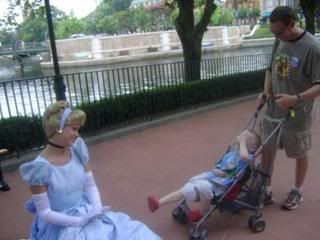 What a little stinker!